Originally posted May 26, 2008
Radio Free Montreal
Current mood: complacent
After a nice three day weekend, I got a surprise this afternoon.
The weekend started off at the wedding of Jeremy Blood and Megan Dessert in Norwich, VT. It was a nice time and I got to spend quality time with Bill & Pat Henne.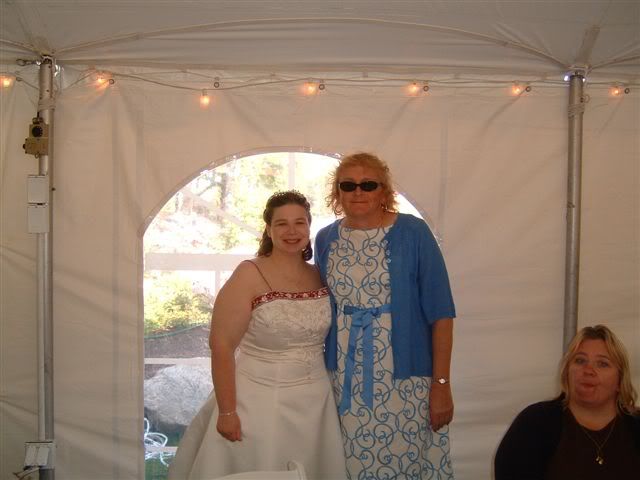 Then I made my way up to Barre, VT to connect with the Mike Douglas crew for the next day's race at Thunder Road.
Race day was beautiful weather wise and my face, neck and arms prove it. All day, all I heard from people was how much the NEMA race at Monadnock really sucked the night before. The majority of those folks I knew, but there were 8 or 9 people that told me that, that I honestly don't recall ever meeting in my life. Goes to show as an official, you are part of the show whether you know it or not. I just politely told them I was sorry to hear that, but I had retired at the end of last season and wasn't even in the same state as Monadnock last night.
But late this afternoon (Monday), I was out on the deck grilling supper and the phone rang. I checked the caller ID and it was from the Montreal area. It was a lady who does a mid afternoon talk show in Montreal and she had read my stories. She wondered if I'd be interested in being interviewed for an hour on her talk show this week. Of course I'm willing to talk up my experience in Montreal, so Wednesday at 12:30, I'll get another chance. This time live on the air.
To think, a year ago, I just wanted to do this transition quietly and blend back into society. Times, they are a changin'
----------------------------------------------------------------------------------
The View From MySpace
HA.... you only wished the transition would be quiet... NOT!!! LOL Glad to hear things are going well ... be safe...
HUGS
Melinda